Here's a good FutureLab post about the directions that social media is taking in the year 2011 — and, ergo, the directions social media is taking marketing, the Web, and most of the rest of us…
I've got a few predictions of my own that, frankly, don't venture too far outside the box: anybody watching the marketing business over the last year or so will have to buy in to these fearless prognostications…
Social media B2B penetration will rise, partly because some firms will simply get it, and figure out ways to leverage social media for all it's worth; others will bail in just because they figure it's a hot place to hang out.  Good luck to the latter — at the end of the year, a lot of them will be scratching their heads wondering where their investment went, because they didn't take the time to assess the proper strategy, platforms or audiences.
The Cloud will reign, as more and more companies integrate platforms like Salesforce.com into every fiber of their operation, including digital and mobile marketing and even social and location-based media.  You know you've reached a tipping point when Microsoft is name-checking the Cloud in consumer advertising, and Google and Apple are pushing hardware whose intention is to offer transparent access to Cloud-based apps and utilities.  If the pathways to integration are so easy and cost-effective, why would you let your competition leave you in the dust?
There'll be at least one game-breaking digital or social marketing tool revealed in 2011. What will it be?  Who knows?  But you can bet your last dollar on the inevitability and pace of change that's been on hand over the last several years.
Up your content, buddy. Because in this new world, content is king.  Your Web site may someday feature the selection and interactivity offered through video, interactive demos, even game-based edutainment, as savvy B2B marketers realize they've got to maximize what they offer prospects and captures using the new digital and social tools.  It's a buyer's market, and the way to their heart is through content, content, content.
Big ad agency erosion will continue, because the paradigm has slid right out from under the feet of many big ad shops.  Smaller, nimbler players who deliver real value and cost-effectiveness, versus bureaucratic yesmanship and parasitic billing practices, will take the day.  I've seen it happening from the inside out: in an age where any "virtual" agency can respond more quickly, efficiently and creatively than old-line shops who wet their Weejuns at the notion of a Super Bowl :30, why pay for the dinosaur?
And did you know 2011 is the International Year of Chemistry?  I'll bet you didn't.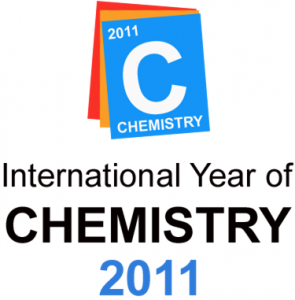 10DEC2010
Subscribe to our newsletter